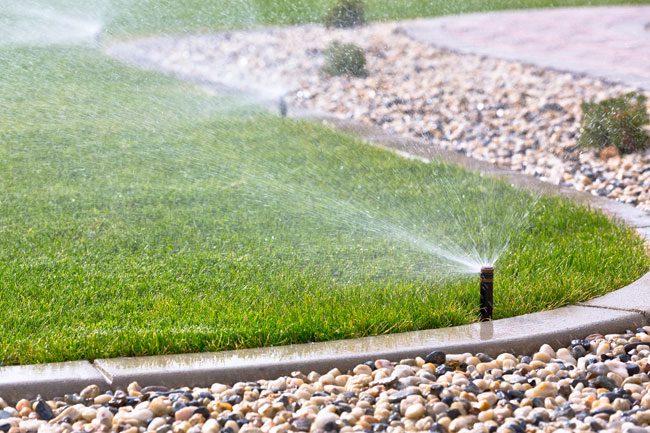 Irrigation Installation and Service
One of the simplest ways to make your yard look its best is to keep it green and healthy.  CM Lawn specializes in water efficient residential irrigation systems to help you save time and money.  We will work with you from start to finish, designing an optimal system to fit your needs.
Irrigation System Maintenance Services
We also perform maintenance on existing irrigation systems.  Your new irrigation system comes with a One Year Warranty on defective parts and labor, system also includes backflow and winterization for the current year system is installed. and we also have yearly packages that include Backflow Certification, System Turn On and Winterization.
Make sure to ask us about your free estimate today!
CM Lawn files your BACKFLOW with your City for you!
Backflow Testing & Service
Most cities in our area require an annual Backflow Test of your irrigation system. This test prevents contaminants from your irrigation system flowing back into the public water supply. We are Backflow Certified and can evaluate your system and make any repairs that are needed.
CM Lawn will file proof of your Backflow Testing with your city for you!
Outdoor Lighting
Nothing makes your house look its best after dark than custom landscape lighting. Something else to consider while dreaming of how amazing your home will look is the added security that landscape lighting can bring. All lighting CM Lawn uses is LED and comes with a 10-year warranty on fixtures and bulbs.
Contact us to schedule a landscape lighting consultation and get started planning your design today.
Christmas Lights
We'll come out and say it: "we love Christmas and the holiday season!" Let us help your home be its merriest and brightest with our commercial Christmas light installation. Using only the highest quality LED lights, we take care of everything from putting up the first light bulb to removal and storage for the rest of the year. Every string of lights is hand cut to fit your house and you can choose from a rainbow of colors to make your home shine.
We know you'll love your Christmas lights so much that even if you move, you'll want to take them with you!
All lights can be re-used and moved wherever you go.
Sod Installation and Hydroseeding
Need a green lawn… yesterday? Nothing gives an instant yard better than SOD!! We also offer HYDROSEEDING. Call us today to discuss your options. CM Lawn is fully equipped to take your sod or hydroseeding job from start to finish with grading services and job site cleanup to get your new lawn off to the right start.
Landscaping, mulching, decorative gravel
Your yard is so much more than a lawn. Let CM Lawn help you design the perfect landscape design to fit your home. We will assist you in choosing plants, mulch, gravel and more to make your landscape design dreams a reality.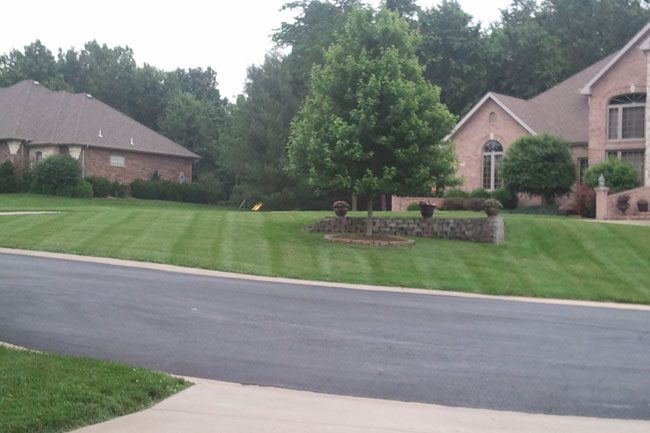 Aeration
While the sunny months of summer bring mowing the yard to mind, fall is also an important time in caring for your lawn. Giving the proper care to your yard in the fall with core aeration and over seeding can give your yard a head start next spring.
Core Aeration loosens compacted soil to let air, water and nutrients into the ground for optimal seed growth over the winter.
Trying our Slicing services for areas that are more bare than others to give them an extra boost.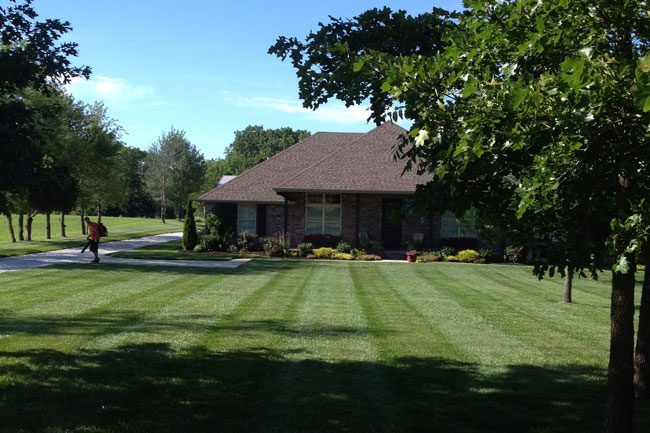 Mowing
"What we started out doing, and what we do best." We offer residential and commercial lawn mowing services in Missouri to include Springfield, Nixa, Ozark and Battlefield. From small yards to apartment complexes, we can handle all of your mowing needs from trimming to ensuring your sidewalks are grass clipping free. Call today to see if we are in your area!
Fences
Content needed
Leaf Blowing
content